Blockinator WordPress plugin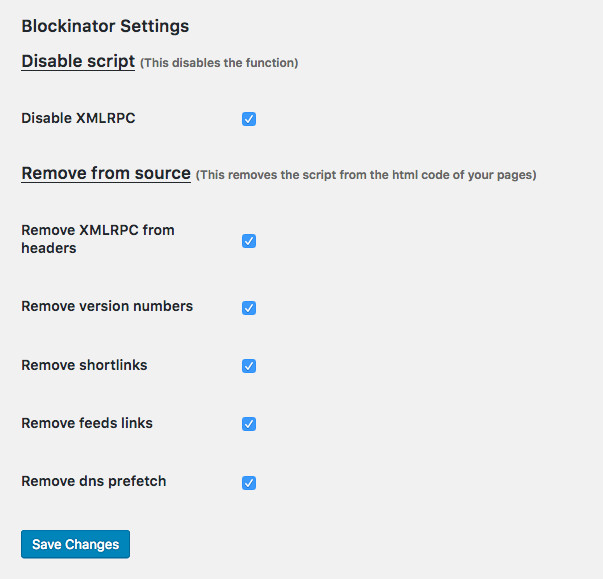 Blockinator plugin for WordPress makes it possible to disable scripts in WordPress. You can block several scripts like:
XMLRPC
Remove version numbers from the script links
Remove the shortlink
Remove the feed links
Remove the DNS prefetch
If you would like to block other scripts from the standard WordPress install please contact us so we can add these in the script.
This script is provides as is, use it at your own risk.
This is a free plugin, but a little donation so we can buy a cup of coffee now and then would be much appreciated 🙂